Celebrate World Bicycle Day with Bike-Riding JHud
Michael Simon
June 3 is World Bicycle Day, but according to Jennifer Hudson, every day is a great day to ride your bike!
JHud is an avid bike rider. Check her out on the Warner Bros. lot with her wheels!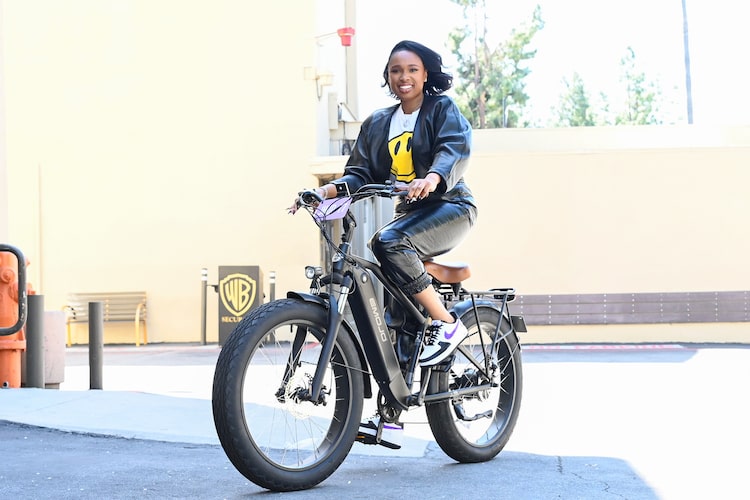 Michael Simon
She also told the story of her coming upon busker Cameron David — with whom she would sing her favorite song, "Hallelujah" — while riding her bike on the Venice Beach boardwalk and bike path.
Biking improves both your physical and mental health, and it's good for the environment, too!
Celebrate World Bicycle Day the JHud way by jumping on a bike and heading to wherever you consider your Happy Place!